Production Tracking,
Purchase Order Tracking, Ensuring On-Time Delivery, and More
Delayed deliveries, rescheduling, and lack of planning in the production process can cost brands money and time. In additon, the traditional production management process lacks visibility and involves working with scattered, disorganized data. This is where TrackIT comes in; our digital production tracker provides companies with the visibility they need to help ensure on-time delivery from manufacturers. Purchase order tracking is made easy with real-time updates about order status, a time and action calendar, and production progress updates to detect issues and delays. Our production tracking software allows brands and distributors to monitor the production process closely or only to receive updates when the project moves from one significant stage to the next.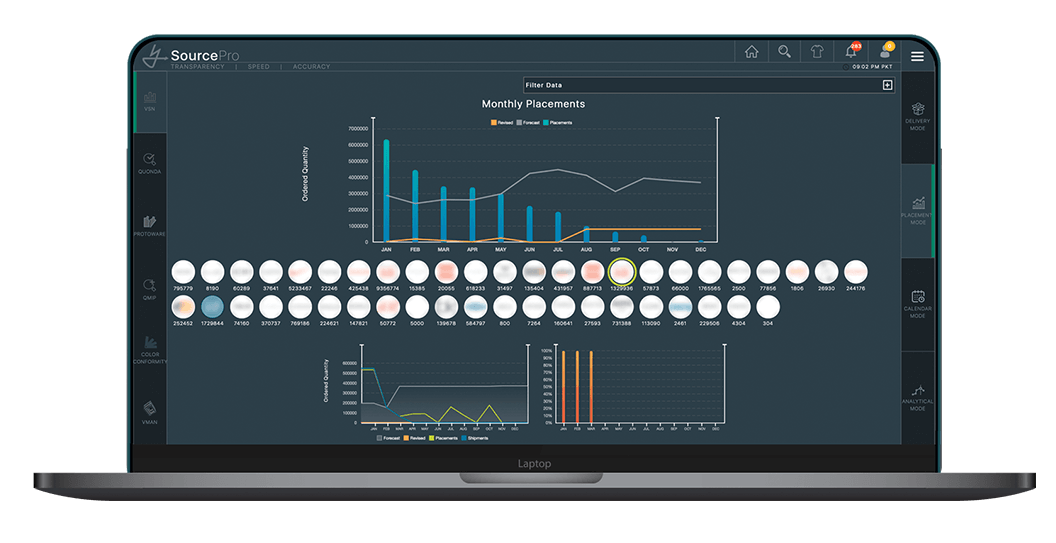 Complete Configurability Through Triple Tree Production Tracker
Whether it's tracking pre-production or production workflows, TrackIT can be customized to your unique needs. TrackIT's range of configurability enables you to track milestones and processes that are relevant and matter most. For example, it can be configured to track milestones that stakeholders prioritize throughout the supply chain from order placement to final deliveries, enabling users to focus on deliverables being delivered and quailty standards being met. This helps brands and distributors hone in on what's missing and what can be improved in the production process.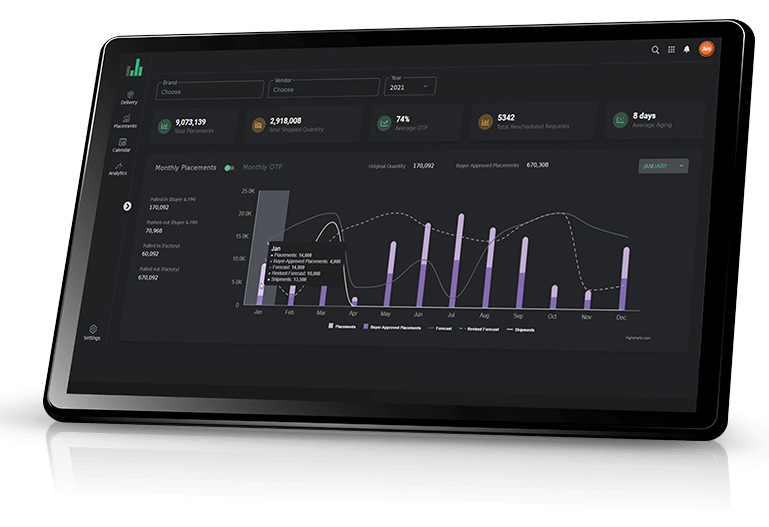 With TrackIT, you can
View OTP scores and Key Performance Indicators (KPIs).
Use regional vendor comparison dashboards to weigh vendor performance.
Stay up-to-date with production progress through our time and action calendar and more.
Real-Time OTP Scores and KPIs in
Capacity & Placement Summary
Regional & Vendor Comparison Dashboards
Predictive Delivery Algorithms
Flexible Data Entry Options
TrackIT Dashboard
Real-Time OTP Scores and KPIs

Capacity & Placement Summary

Zoom into PO Details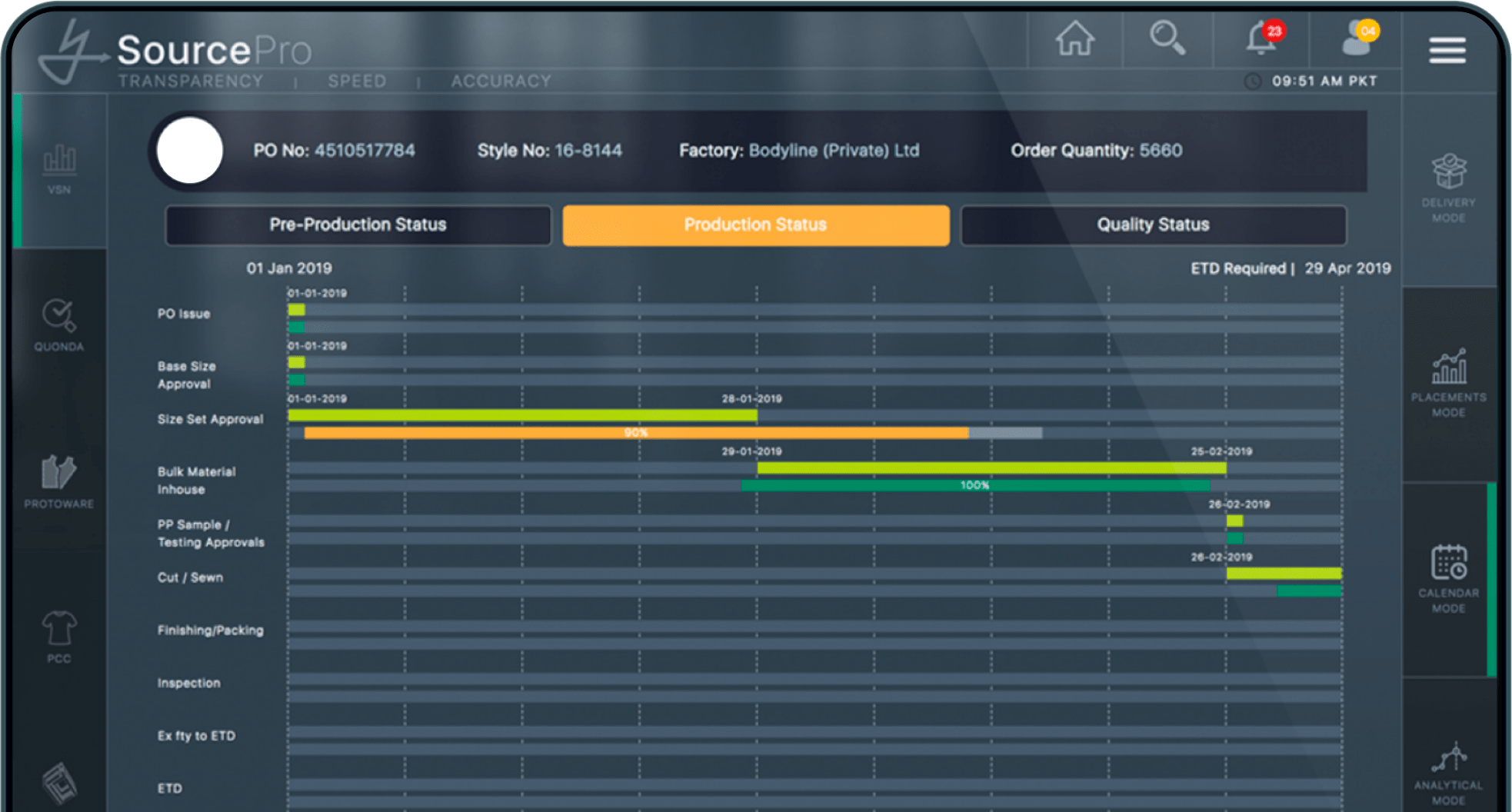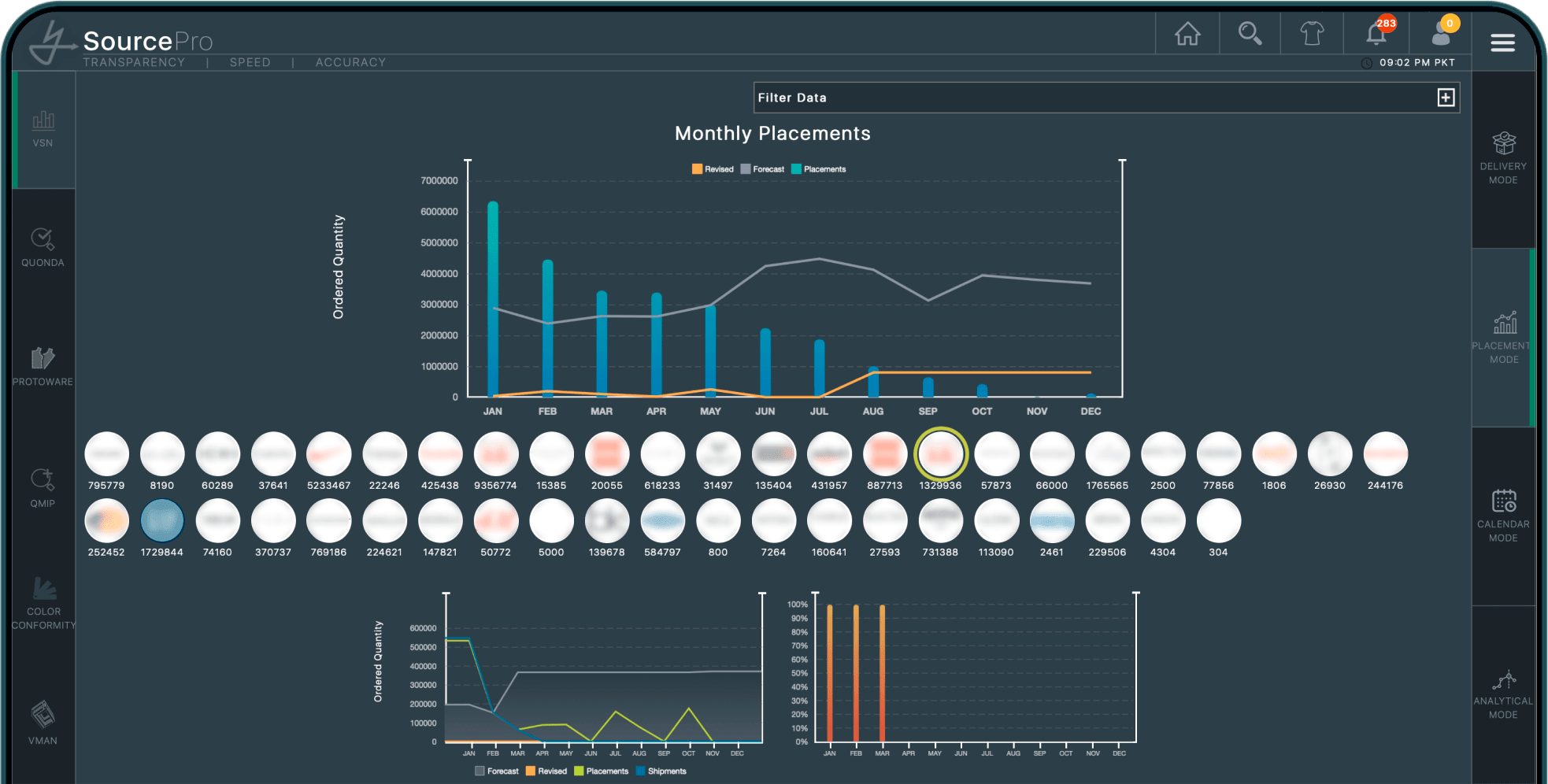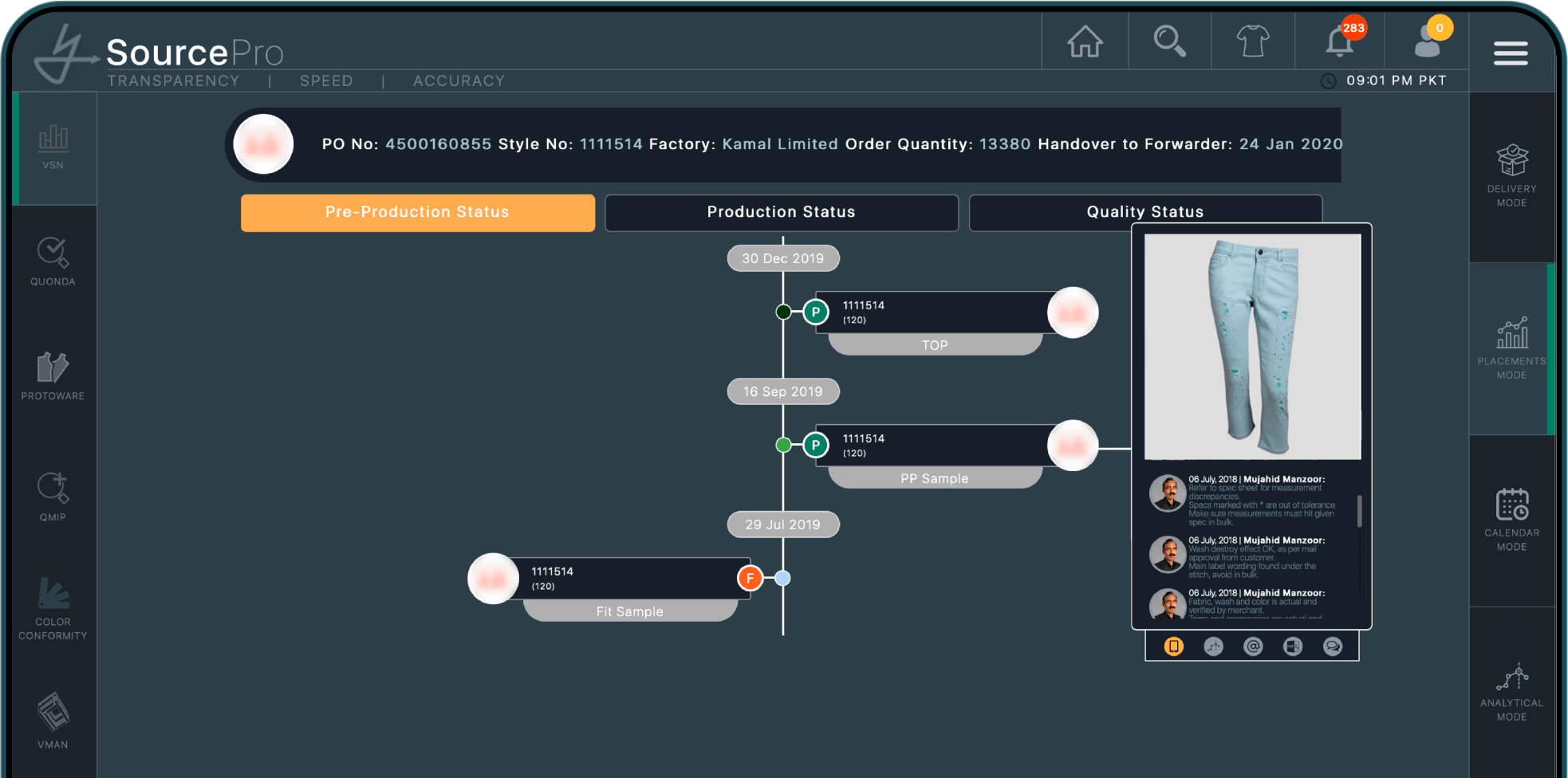 Audit in Your Smartphone
Realtime Production Status

Capacity & Placement Summary

Calendar Mode