QUONDA
A Customizable, Efficient and Remote Digital Quality Management Solution
Global apparel and non-apparel brands frequently struggle with inspections in all stages of production. The traditional quality management process is unstandardized; primarily paper-based, time-consuming, and inefficient. Large brands work with hundreds of manufacturers all around the world, making it hard to manage and control product quality.

This is where QUONDA comes in - a digital quality management solution that standardizes, streamlines, and facilitates the inspection process from inline inspections and final inspections to distribution centers of all your apparel and non-apparel products.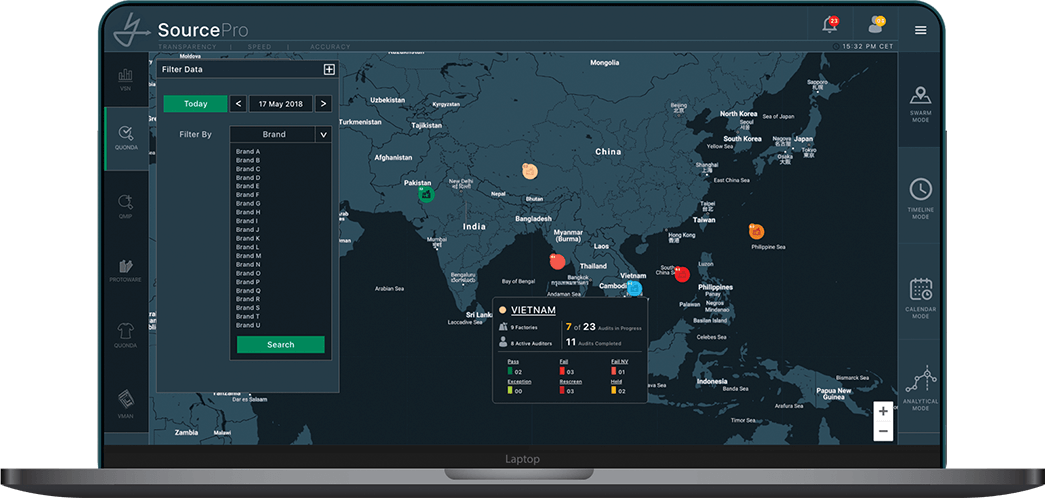 How QUONDA Works
Triple Tree has developed a holistic inspection tool that is capable of assessing and improving product quality and ensuring quality standards are met. QUONDA is a cloud-based SaaS platform that is accessible over web and through our mobile native application. QUONDA is a digital quality management platform designed to analyze product quality during the inline and final inspections throughout the production process based on predetermined criteria. This is done through the power of AI, IoT (Internet of Things) integrations, and digitization.

QUONDA enables manufacturers and brands to develop a completely digital and standardized approach to inline and final quality control inspections. This makes for efficient production process and enables stakeholders to detect and respond quickly to quality and production issues.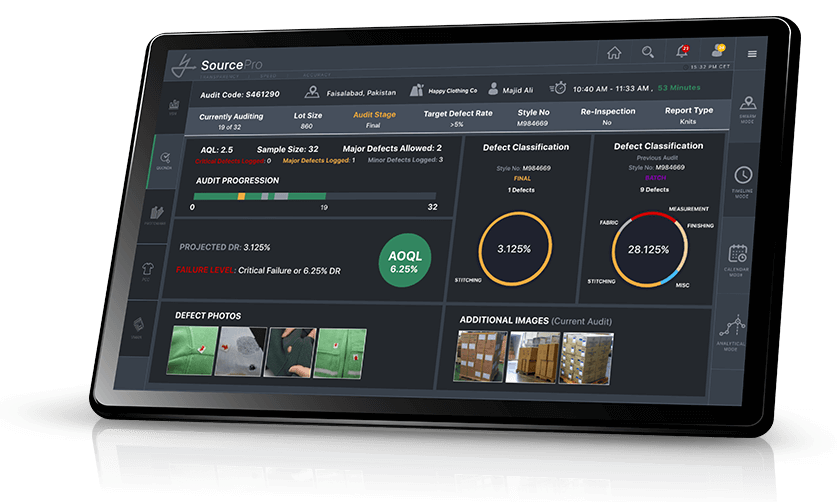 Real-Time Activity Status Map
Customizable to Process Needs
QUONDA Dashboard
Real-Time Activity Status Map

Live Dashboards

IoT Integrations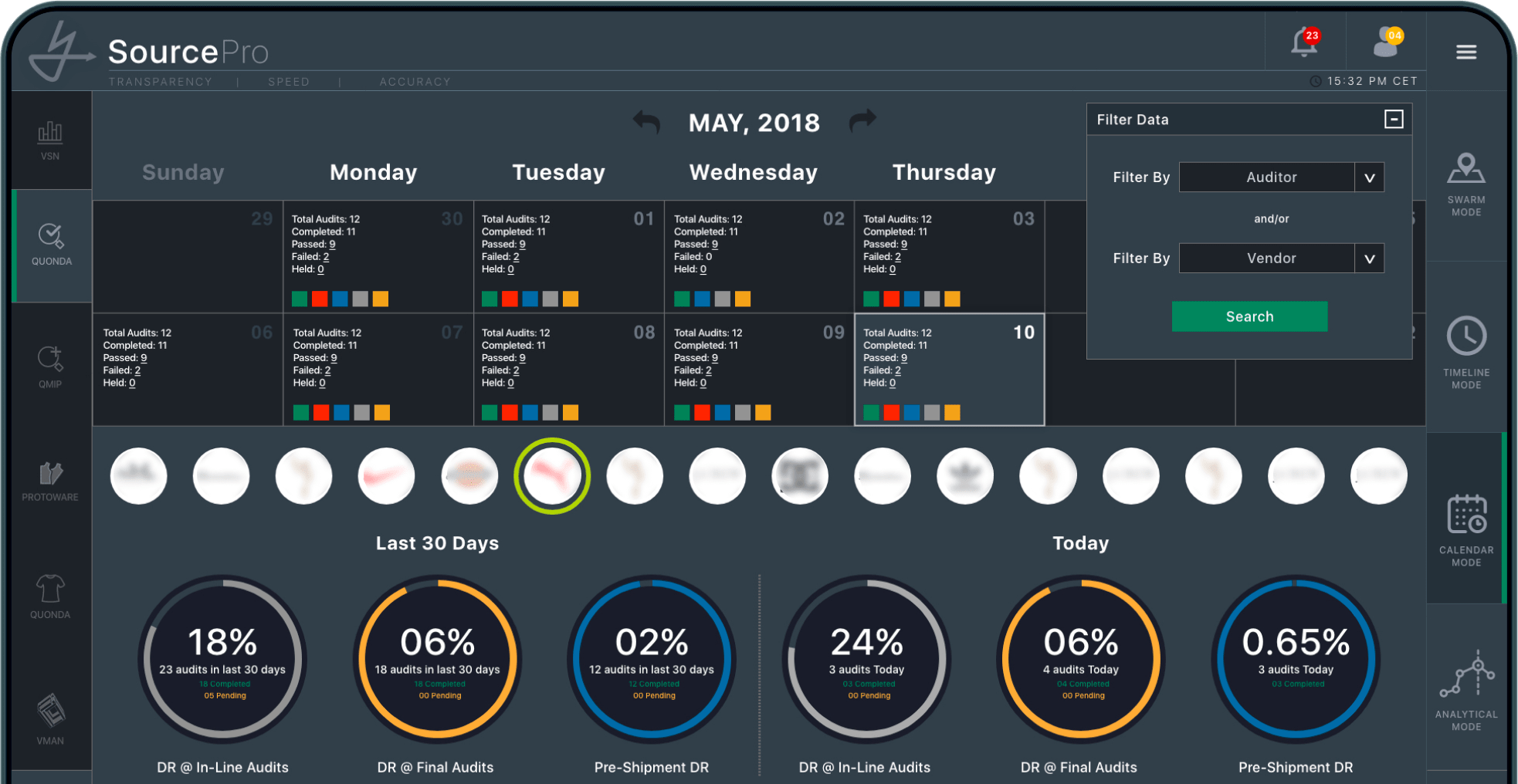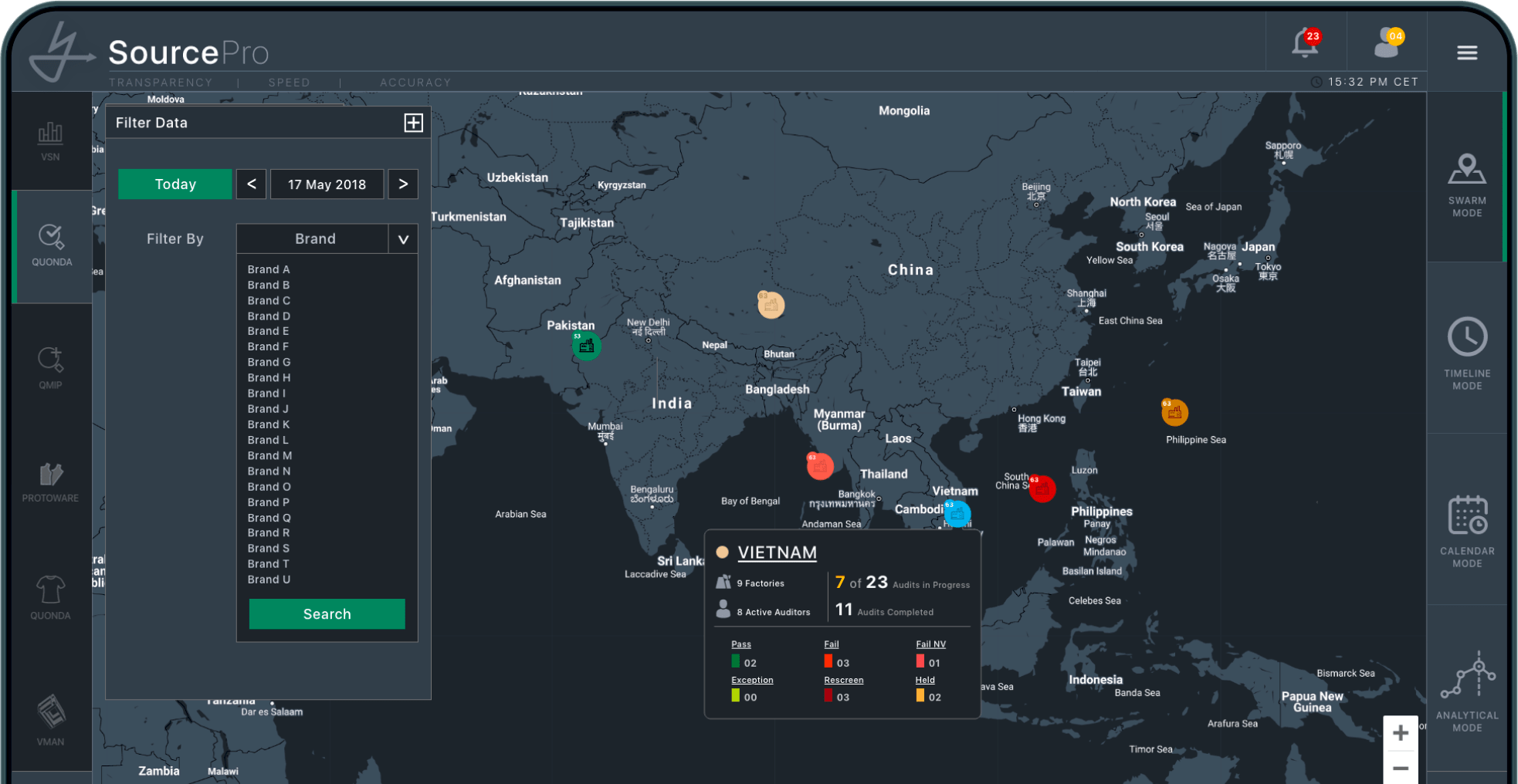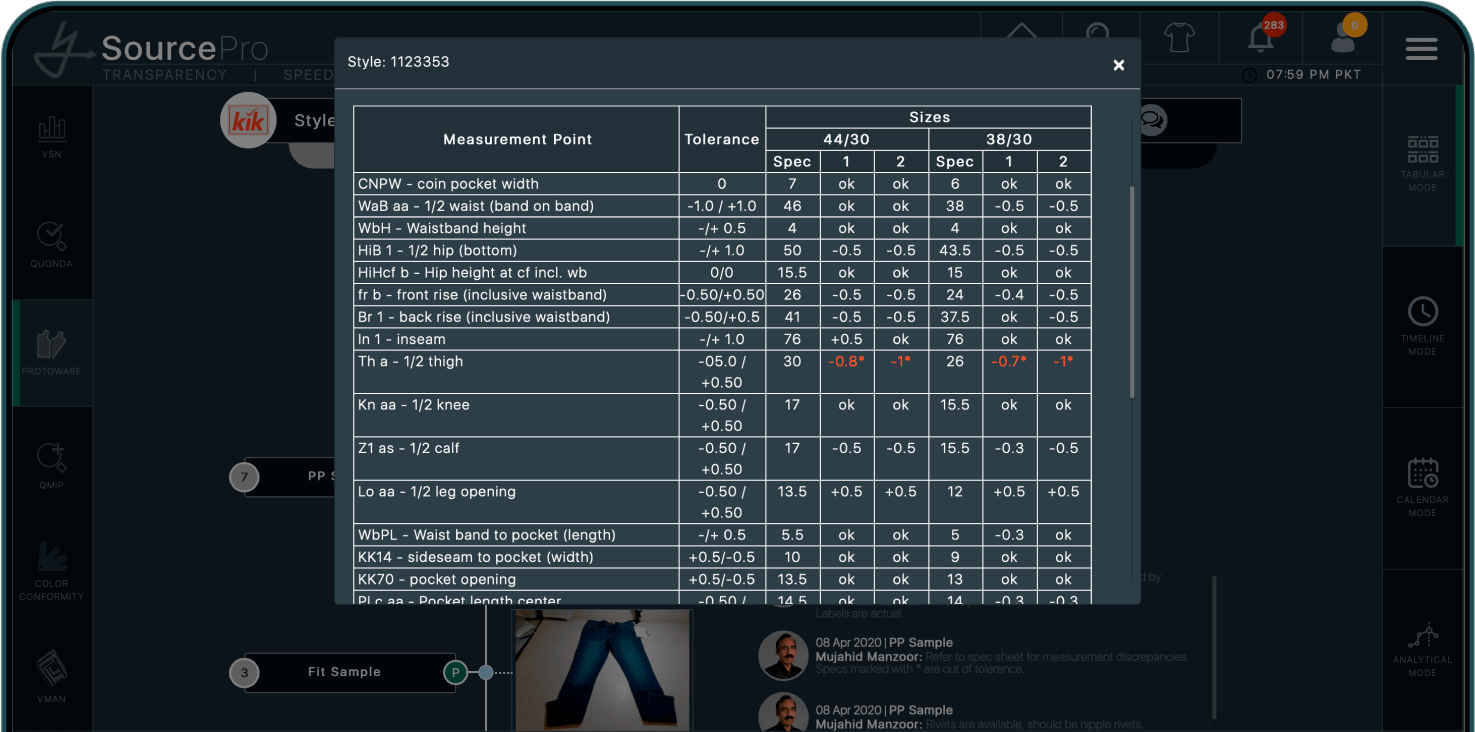 The Benefits of QUONDA
Digitize the Inline and Final Inspection Process
QUONDA's digital quality management process eliminates the need for tedious paper-based processes making information easily available from any device all over the world.
Gain Product Quality Insights Through Digital Quality Management
Delivering quality and maintaining consistency across all products remains a challenge due to a time-consuming, non-standardized quality control process throughout the apparel and non-apparel industries. With QUONDA, Inspections for apparel and non-apparel goods are performed digitally with problems in each product being analyzed and weighed against pre-determined quality standards set by the customers.

The inpsection results for inline inspections and final inspections are then instantly accessible enabling manufacturers to receive timely feedback and react accordingly.
Standarize Your Quality Control Process
The tranditional quality management process is paper-intensive, non-standarized, and time consuming which leaves much room for deviation from predetermined quality standards and limited time to respond to resulting quality control issues.

QUONDA is a holistic digital management solution allows you to customize and standarize inline and final inspections. QUONDA can be customized against any product quality management specifications, with high accuracy rates, and consistent application of requirements of supply-chain.
Real-Time Insights for Final and Inline Inspections
QUONDA's real-time scheduling and monitoring capabilities gives you a live window into ongoing quality inspections and outcomes. Our quality inspection software streamlines the inspection process and increases visibility using real-time data, reporting and analytics
Audit in Your Smartphone
Easy Access

Users have access to a dashboard with all past and upcoming audits.

Input Audit Data

Users input data through QUONDA as the audit is being conducted and can see the progression of the audit

IoT Integrations

Smart IoT integrations for Measurement Conformity and Color Conformity.